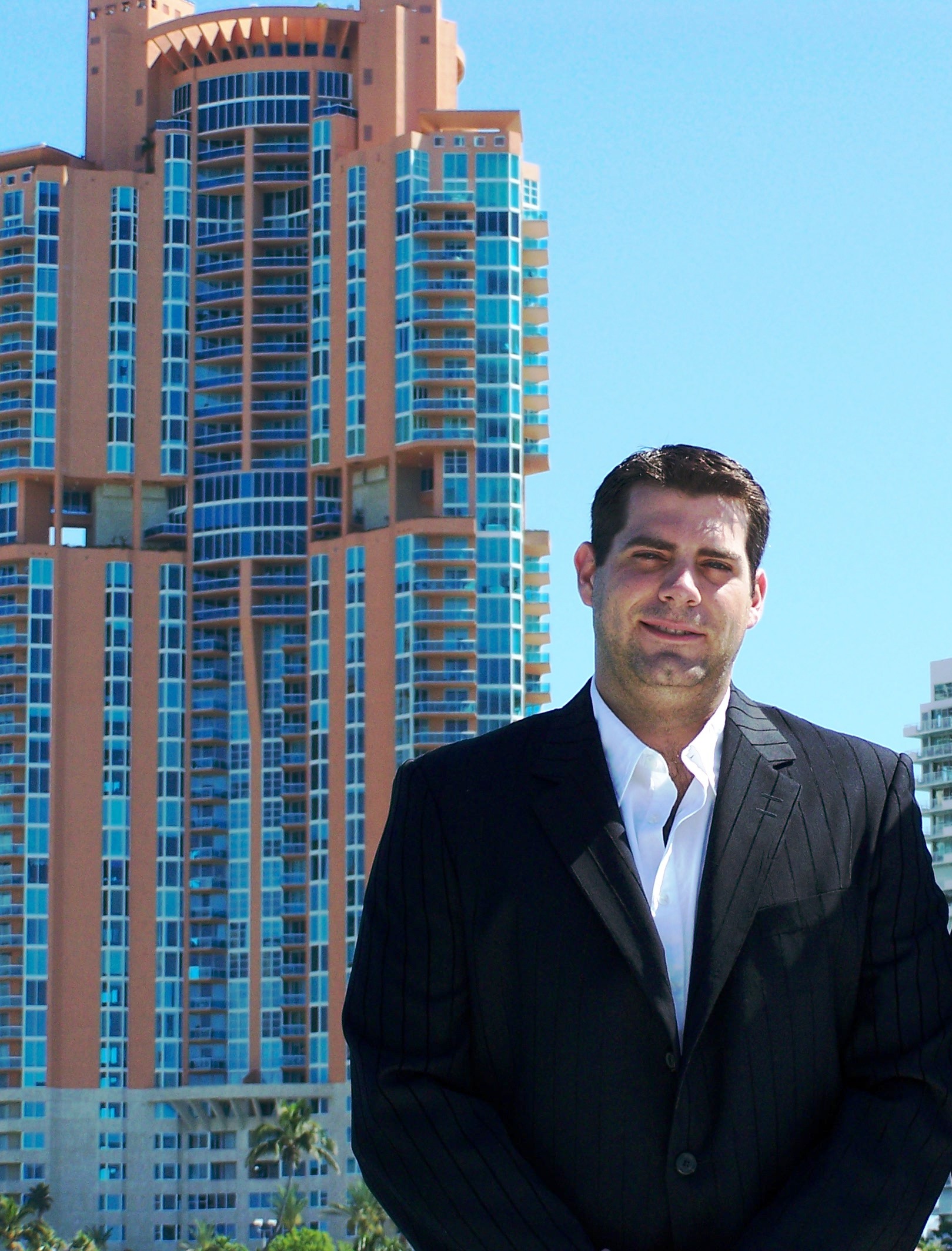 "It's no secret that our South Beach Real Estate market is one of the hottest markets in the world. Miami Beach Real Estate has seen dramatic increases in property value over the last ten years. Be my guest and explore the rich content my website has to offer, enabling you to navigate the amazing opportunities that the American Riviera has to offer.
I am Jayson Wingfield, an experienced South Beach Realtor and avid investor in South Beach Real Estate. I have owned many South Beach Condos, including at The Setai, Murano Grande, Waverly, MidTown Miami and Mirador. Now I am a Realtor specialist in these communities and others, as I attend association meetings, purvey grounds, inspect units for sale and sold, speak with management and staff, and fight for the overall good of these condos. Through due diligence, passion and experience, I achieve the same high level of property awareness with all real estate parcels that I embrace, including those that I represent as an Agent. Past sales of mine have included: The Setai, Murano Grande, Bentley Bay, The Courts, The Bath Club, Marquis, Fontainebleau, Canyon Ranch, South Bay Club, Waverly, Flamingo, 9 Island, Jade and many others. As a prospective customer, utilize the unique features of this site including the Hot South Beach Condos , Market Watch and The SoBe Guide, to gain the highest level of South Beach Real Estate knowledge.
It is my pleasure to serve you with premier resources and and first-class service. Whether you are looking to relocate to one of the most desirable places on earth, purchase a world-destination vacation home or simply looking to invest in a premier and world-class real estate market, you are in good hands. Call me at 305-878-1709 or email me at SouthBeachCondos@gmail.com.